OK. I'll only give you five full descriptions from his list;
you can surf over to read about the rest
. David Mixner's no stranger to power lists. The best-selling author, civil rights and AIDS activist, political strategist and former advisor to Bill Clinton was once named by
Newsweek
as the most powerful gay man in America.
With that in mind, here's how he conjured up his selections, meant for generating fun discussion.
Oh, this posting will be fun and sure to result in some debate. Often very powerful and influential political Lesbians are left off the usual national LGBT publications lists. No doubt many will question some of my choices and rankings. Others will question why a male is putting together such a list. You can have fun debating both of those points in the comments section.

To create this list, I eliminated anyone from the entertainment and sports community and focused totally on national politics and grassroots. So that leaves off such influential but not exclusively political heavy weights like Kate Clinton, Cynthia Nixon, Melissa Etheridge and Ellen DeGeneres. Some such as Nancy Sutley, who has a major position in the Obama team is lower in the list because she is not that active in LGBT issues or politics despite her powerful position.
Who do you think made the top 5? Oy, here you go...
1. Rachel Maddow: Who can argue with this influential and powerful commentator being number one? With her MSNBC perch, she reaches millions and doesn't shy away from being a Lesbian and covering LGBT stories. Her own journey is an amazing story and gives new definition to LGBT power.

2. Congresswomen Tammy Baldwin: Having been in Congress for a decade as an open Lesbian, she has developed a significant power base and respect in the United States House of Representatives. Representing Wisconsin's second district, she has become a close ally of Speaker Nancy Pelosi and is a major point person in the House on LGBT legislation.

3. Hilary Rosen: Without a doubt, one of the most powerful behind the scenes political power brokers in Washington, DC. Rosen's list of friends reads like a "who's who" in American politics both in Washington and the entertainment industry. As a television commentator, she has earned the respect of many in the nation's capital. Is there anyone she doesn't know?

4. Pam Spaulding: Charismatic, kind and powerful are the words to describe Pam Spaulding. Her site, Pam'sHouseBlend.com, has become one of the most well-read and influential blogs in America. Quick with breaking stories, unapologetically liberal and a champion of Transgender rights, she is known for her lack of patience in freedom for LGBT people. Her influence will only grow.

5. Randi Weingarten: As president of the American Federation of Teachers, she is the most powerful open LGBT person in American labor. She is known to be a fierce advocate for her members and fighting for LGBT rights in the American labor movement.
The rest of the top 20 makes me squirm uncomfortably because many of them certainly should rank higher than your blogmistress. And no, I didn't slip David some scratch; in fact we have yet to meet.
6. Speaker Christine Quinn
7. Mayor Annise Parker
8. Rea Carey
9. Urvashi Vaid
10. Dr. Marjorie Hill
11. Kerry Eleveld
12. Robin McGeehee
13. Torie Osborn
14. Nancy Sutley
15. Kate Kendall
16. Sheila Kuehl
17. Karen Ocamb
18. Elizabeth Birch
19. Lorri Jean
20. Coya Artichoker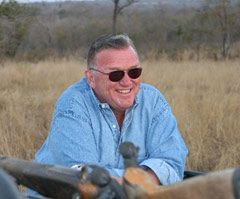 And congratulations to David, btw, who will receive the Point Legend Award from The Point Foundation in NYC on Monday.
The Point Legend Award is presented to an individual who has, through the course of their lifetime, achieved greatness in their professional career and unapologetically supported the LGBT community. David Mixner has been a force within the LGBT community for many, many years. In celebrating 50 years of community organizing and volunteerism, Point is humbled that he's graciously agreed to be recognized with the Point Legend Award. He continues to be a source of inspiration to society and more importantly, our youth. He is a shining example of the type of leaders Point scholars strive to be.