The usual disclaimer: it's an unusual break from political banter, so if this off-theme Journey post doesn't interest you, there's the regular brew of new content on the Blend to consume…
---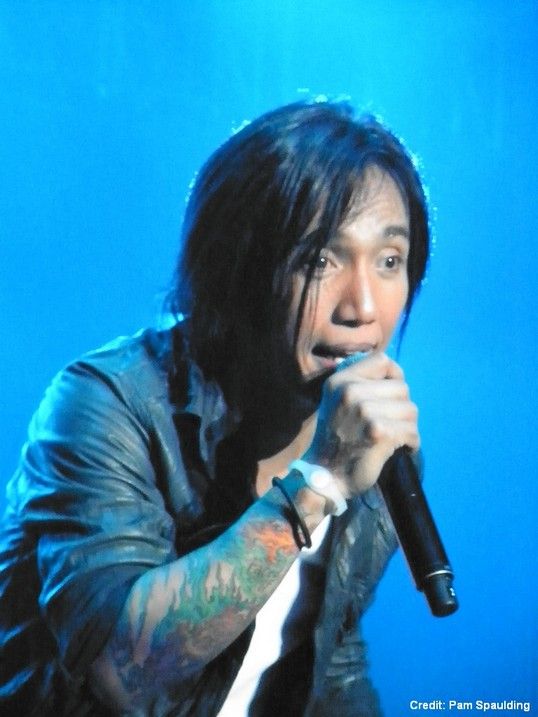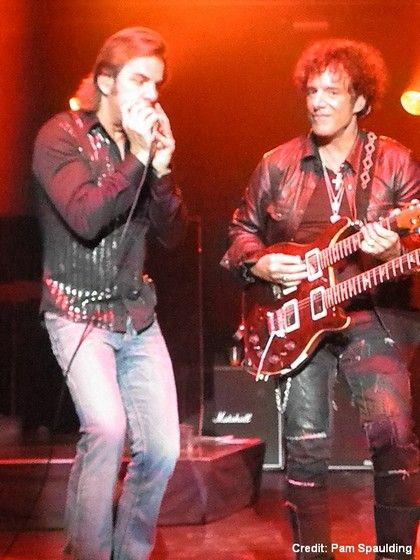 Let's just say that I'll be right up front when Journey comes to North Carolina in August (and go to a couple of other cities).
The concert was THAT good
. Of course most fans would say that, but the energy Journey has playing live has always far surpassed its studio output, and this is absolutely the case. This was my first in-person concert, though I've been a fan since the late 70s. Sitting in a third row seat with a fellow friend
who flew 24 hours from Japan
to see this show at Planet Hollywood – Las Vegas, it was almost beyond belief to be that close to the band. And she's seen Journey 20 times, the majority of the concents with legendary frontman Steve Perry. Sachi said she was blown away last night by Arnel's performance.
As you can see by the photos (and I ended up with over 300+ fantastic shots), it was an incredible view. All of the guys in the band looked fit and road-ready; it's going to be a looong tour into next year. There's nothing like being able to make eye contact with
Arnel Pineda, Neal Schon, Jonathan Cain
and
Ross Valory
(sorry to say, I wish it were possible with drummer
Deen Castronovo
, who is a complete monster on the skins and has an angelic voice) while they jam to five completely new tunes that they debuted from the forthcoming "Eclipse" CD; it drops on May 24. (
NOTE
: See the setlist – and video of the five new songs – below the fold.)