And guess what - it's set for the day before the Journey concert...fingers crossed
.
---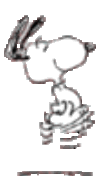 Holy mother of dog. Finally, maybe the end of this disabling pain is near (or a verdict that surgery will be needed). I just got back from an appointment from another arm of the pain clinic at Duke, affiliated with anesthesiology. Since the focus at this clinic is non-surgical approaches to pain management, the doctor I saw looked at my MRI seemed to get excited about my case.
1. I had not had any back injury/incident before this
acute incident that sent me to the ER
in late August.
2. He usually sees people who have been suffering chronic back pain for years.
This, he said was good (from a clinical perspective); because my disc rupture was recent, it is more likely to respond to an
epidural steroid injection
(ESI) than a long-term back pain patient.
What was
really unfunny
is that he was able to, without a problem,
schedule me for the ESI next Tuesday
. He said it was horrible I had to wait this long; he said if I had gone to this clinic before seeing the spine surgeon over at the orthopedic section at Duke Clinic I would have been in to get a shot no later than the following week.
As in
I've been suffering for a month because these Duke units don't "talk" to one another
. And here I thought all ESI services in their affiliate units, given all of my records are accessible in every clinic I go to, aren't networked in any way.
This makes no sense
. You'd think with the backlog of people waiting for these ESIs that they'd be able to see scheduled services across its system so they could funnel patients to get appropriate services. Argh!
Speaking of my current condition...
F'd up. Even the doctor was surprised at the weakness from my left back to the hip and down the leg. He did a pretty thorough physical exam for reflexes and my left leg is so compromised by nerve damage that it doesn't even respond to the knee reflex tap test or other ones near the foot and ankle.
My spinal pain has spread since the initial acute herniation episode -- my spinal pain now goes all the way down to my damn tailbone. And some of the numbness and pain is going down my right leg, but not all the way down to my foot as is the case on the left side. My strength on my right side is fine.
Different doctors, different stories about what to expect from the ESI
I always come prepared with a printed narrative and timeline of my appointments, treatments and diagnoses to any new doctor, because at this point my case is so complicated because of my various auto-immune and endocrinological disorders and surgeries that I hate to leave anything out. I packed my DVD of my spine MRI just in case.
I was surprised that this doctor was actually prepared for my appointment -- he had read my history in advance of the appointment, we went through my meds, and was very forthcoming about options and probabilities, risks, etc. Both of the doctors I've seen advise a conservative approach, but there were differences:
Dr. #1 (spine surgeon, 9/11/2012)
Try the ESI once, see if it helps, consider non-invasive surgery if it doesn't help
ESI procedure may take a few days for recovery. Effectiveness known within a week.
No aspirin/ibuprofen before the procedure
Didn't give me any stats on success rates of either
Dr. 2 (anesthesiologist, pain specialist, 9/28/2012)
Wants to do 2 ESIs, one in the central affected area of the spine, one on the left side two weeks later.
Recovery should be within the same day/next day. Effectiveness known within a week.
If these do not successfully help the herniation causing the nerve damage, consider non-invasive surgery
I can take resume aspirin/ibuprofen.
Said about 80-85% success rate for resolving my herniated disc with the ESI, about 95% for the surgery.
Most important of course, was that I wanted to know from Dr. #2
whether I would be good to go (with a wheelchair of course) to the Journey concert the next day after the ESI
. He said "sure, if the injection doesn't give you some relief, you'll not be any worse off (pain-wise) than you are right now."
I'll take that. The wheelchair is already loaded up in the Subaru Outback...