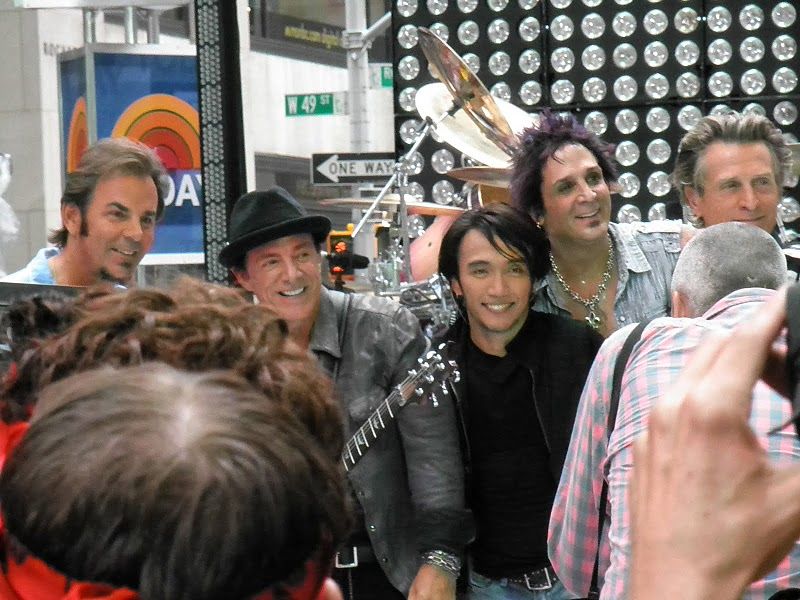 This post is clearly not for everyone—those of you who think Journey sucks can just move on to the next blog entry. Also, for the "No Perry, No Journey" crowd – let it go. This is not the place to stir up that argument
.
---
My music and politics rarely intersect. Most regular Blenders know I have a
long-time, unlikely obsession
with the band Journey (and get enough grief about it to last a lifetime) so it was no surprise when my Facebook wall and email were populated with hysteria-laden messages about a story that Mitt Romney had paid the band $500K to play at the Republican National Convention.
If there was ever an apolitical band, it would be Journey, but I guess people felt I needed to address or respond to this "news" originally
reported by TMZ
. I already happened to know through my grapevine of GOP friends (yes, I do have them) some time ago about the gig, and that what was put out there wasn't accurate. The band was hired, like many acts, for private events occurring in Tampa during the convention.
The facts: Journey
was booked
to play a private Creative Coalition party in Tampa on 8/30 that is going on concurrently w/the RNC. It's actually a benefit for
Citizens Helping Heroes
, a "
non-political, non-profit 501(c)(3) organization based in Washington, DC and dedicated to supporting those who selflessly defend our collective freedoms, primarily through their military service to our country
." The Creative Coalition has booked bands for private functions during the RNC and the DNC (the B-52s, btw,
were booked by CC
to play a private bash during the DNC). It's a lucrative payday for the bands.
BTW, I have no idea about the politics of any of the band members (guitarist and founder Neal Schon, lead singer Arnel Pineda, keyboardist Jonathan Cain, bassist Ross Valory, and drummer Deen Castronovo); bands play private gigs we never know about all the time — and for classic or legacy bands, touring and private gigs are the big meal tickets. Of course for Journey, with Don't Stop Believing as as the most popular single of the 20th century and a boatload of hits you all know well, Schon, Cain and former lead singer Steve Perry probably can financially coast on royalties/licensing alone.
It was ridiculous last night — I had to go on a mild Twitter fest with a fan who was apoplectic about the inaccurate news and was taking it out on Arnel Pineda, who 1) isn't a managing member of the band, and 2) has steadfastly been about the preserving the legacy of the band's popular sound, peace, equality, and definitely not politics. It reminded me how quickly folks get heated and personal on social media with only a tenuous grasp of the facts. It was just weird reacting to something outside of my normal sphere of political discussion. BTW, Arnel's fans are known as Plokkers and
hang out at his pad
to chat with the singer from time to time.
Below the fold, some of my photos from the last Journey gig I attended (Raleigh, August 2011). I've got tix to see the band in Greensboro later this year; hopefully my health will hold out…
Related:
*
Blogmistress heaven: five new songs from 'Eclipse' debut in throw-down set by Journey in Vegas
*
Music overload: my Journey immersion weekend
*
The blogmistress trip to NY to see Journey on The Today Show
*
Your blogmistress meets some of her Journey rock stars
!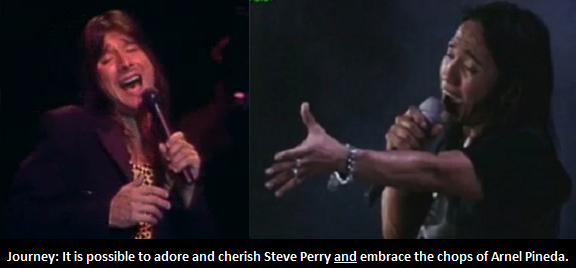 Here are some pix
from my album
…
Deeno sitting in to play skins for Night Ranger during Sister Christian: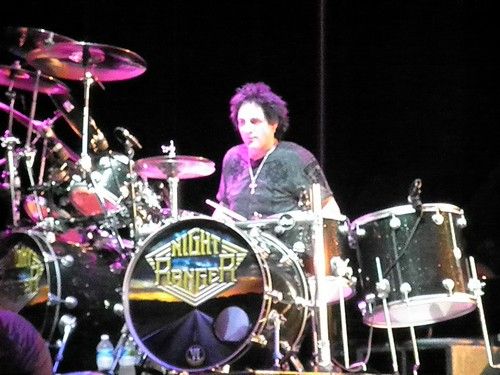 Jon doing a hot jam: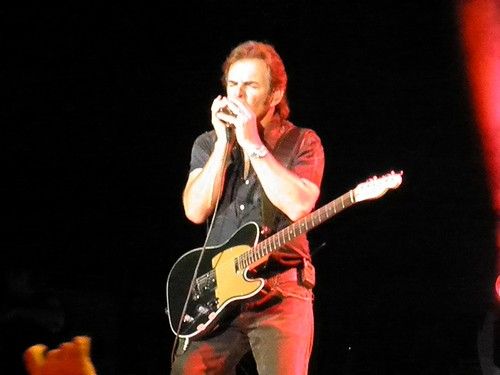 Neal rocking the house: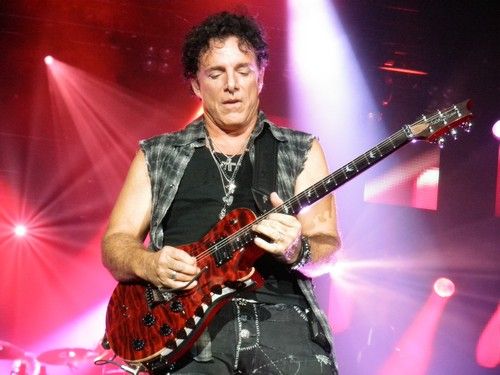 Arnel was working hard in some serious humidity. We were all soaked.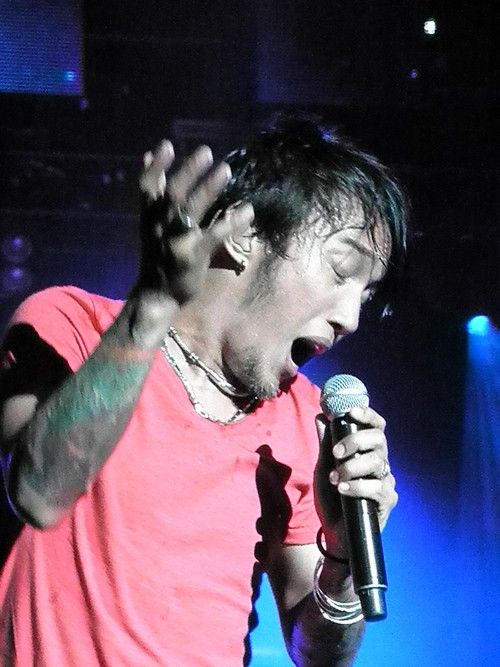 It was a thrill to meet Jonathan Cain — the man responsible for penning many of the hits most of you know, including Don't Stop Believing. He was mellow, kind and thoughtful.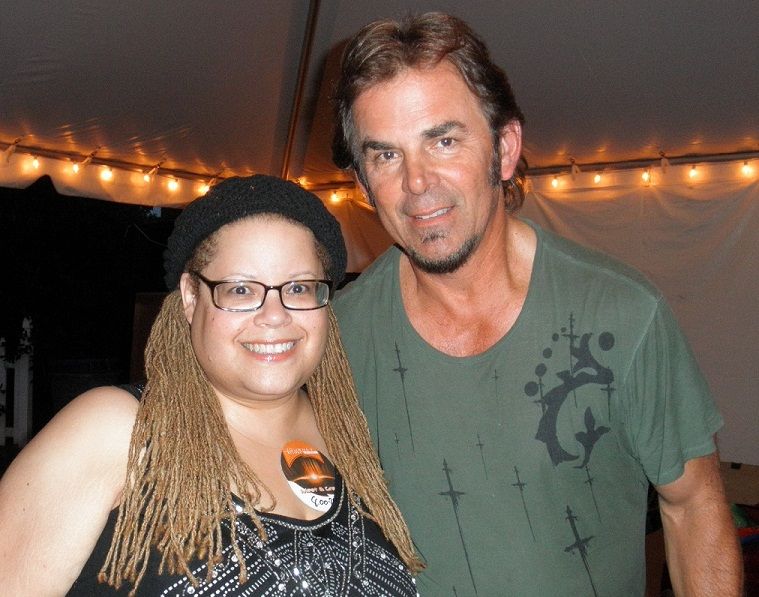 And yes,
Arnel Pineda
, the current lead singer, is as wonderful as can be. I brought him a Durham Bulls baseball shirt. The Bulls and my town were featured in the movie Bull Durham, and wanted for him to have something local to remember us by: